Alumni volunteers for Summer 2018 (Volunteers for 2019 coming soon)

---
Willy Lee 1997 (Studio Art)
Alumni profile, LinkedIn profile
Willy Lee is the IT Operations Manager at the University of Minnesota's Institute for Social Research and Data Innovation. As an art major swept up into the Internet boom of the late 90s, Willy's career included work in art museums, state government, and higher education. While the focus of the Institute's work is on statistics and demography, Willy's work relies on data and quantitative analysis to keep high-performance computing running efficiently.
---
Jonathan Ahn 2013 (Studio Art/ Computer Science)
Alumni profile, LinkedIn profile
I am currently working as a city planner in Seattle, Washington, focusing on transportation planning and urban design. I started my career as a software developer in the Twin Cities after Carleton, but soon realized I wanted to do more interdisciplinary work in urban settings using both of my computer science and studio art majors. So I switched my career direction a bit, and went to grad school to pursue a Master's degree in city planning at the University of North Carolina. So far, I have worked in planning projects in Washington DC, San Francisco Bay Area, Portland and Seattle.
---
Priscilla A Amofa Sr 2013 (Psychology/ Neuroscience)

I graduated from Carleton in 2013, with a major in Psychology and minor in Neuroscience. At Carleton, I was involved with the student activities office (I held a couple of coordinator positions with a couple of community organizations), the OIL office, FOCUS, TRIO, and BSA. After graduating from Carleton, I became an AmeriCorp Health Vista for a non-profit organization in Northfeild. This was an organization I worked with during my senior year at Carleton and wanted to complete the implementation of a wellness program I helped developed.

After my one-year service, I applied for a lab research position at Rush University Medical Center in Chicago. In this position, I performed autopsies to help with the diagnosis and treatment of the different forms of dementia. I transitioned from the lab work to patient orientation clinical research to help connect the entire process from the development of dementia to passing. In my role as a clinical trails research coordinator, I had the opportunity to combine my qualitative and analytical skills in enrolling the right patients to the correct research trail, as well as writing up reports and research papers to share our findings.

I enrolled in a master's program at the same time as I was working in order to advance my clinical and research skills. With the combination of my master's training and research experience, I decided a career in Clinical Neuropsychology was my calling. I am currently enrolled in a Clinical Neuropsychology PhD program at the University of Florida, Gainesville. My research focus is in Mild Cognitive Impairment, Lifestyle changes that could help preserve memory, and racial differences in the development of cognitive decline.
---
Pablo Kenney 2009 (Political Science)
Alumni profile, LinkedIn profile

Currently, I manage pricing & packaging for Zendesk - a fast growing Customer Support software vendor in San Francisco. In this position, I use data to assess the appropriate pricing for all of our products, and the optimal feature set for any given product. Doing this, I get to collaborate with all parts of the organization, and tackle challenging puzzles.

Before Zendesk, I worked for a start-up that was sold to Google, where I used data to understand our customer success, share customer insights, and communicate the health of our company to investors. Earlier, I worked as a consultant focusing on political projects, and then corporate branding and marketing. In that role, I used data to understand voter and consumer preferences, address their top concerns, and find opportunities for my clients.

At Carleton, I majored in Political Science, and completed much of a Latin American Studies concentration.
---
Erin Heydinger 2011 (Biology)
Alumni profile, LinkedIn profile
I am a civil engineer focusing in water infrastructure for a large engineering and architecture company out of Sacramento, California. At Carleton, I studied biology and became interested in water during a study abroad program to Australia through the School for International Training. I moved out to Steamboat Springs, Colorado after graduation where I got a job working for the State of Colorado Parks & Wildlife in aquatics research. Through my work in Colorado, I decided that I was interested in water supply and water sustainability, so I went to get my master's in engineering through Johns Hopkins' part time program.
---
Laura O'Brien 2010 (Russian)
Alumni profile, LinkedIn profile
---
Ernesto Polania-Gonzalez 2017 (Chemistry)
Alumni profile, LinkedIn profile

I graduated from Carleton in 2017 with a degree in Chemistry and a minor in German. When I began my studies at Carleton, I joined the FOCUS program at Carleton to help navigate my experience. FOCUS, or Focusing On CUltivating Scientists, is a cohort based program that supports students from traditionally underrepresented backgrounds in STEM disciplines, by engaging in educational and teaching opportunities. Recognizing the positive impact this program had on me, I jumped at the chance to return to FOCUS as its coordinator after graduation and to share with students the empowerment and inspiration FOCUS gave me.

My position with FOCUS was only one-year assignment. For the 2018-2019 year, I have accepted an AmeriCorps position as the clinic development coordinator for the Free Health Clinic in Stoughton, WI. In this role, I will develop a plan to improve the capability of the clinic to provide access to and improve the overall quality of healthcare to uninsured adults. In addition, I am currently applying to medical school for the 2019 cycle.
---
Ann Zawistoski 1997 (Geology, Environment and Technology Studies)
Alumni profile, LinkedIn profile
After graduation, I worked as a software developer in Minneapolis and then moved to a knowledge management role in the customer support team. That led me to librarianship, and I got my Master's of Library Science at St. Kate's while working at the software company.

I came back to Carleton to become a librarian. I started out as one of the science librarians and later became the head of the reference and instruction department. This year, I moved to the University of St. Thomas, where I am the Associate Director of Research and Outreach. I end up using quantitative information in my job when looking at how our services and collections are used. I also work with a lot of students and faculty to help them find quantitative information for their own research and assignments.
---
Jolene Mork 2010 (Chemistry/Physics)
Alumni profile, LinkedIn profile
After I graduated from Carleton with a double major in physics and chemistry, I went to graduate school in chemistry at MIT. I was interested in organic photovoltaics, so I started in an organic chemistry lab, but after two years switched to physical chemistry and completed my PhD studying vibrational energy transfer in nanocrystal solids. After graduating from MIT in 2016, I did a 7-week program called Insight meant to help people with PhDs in quantitative fields transition to the (booming) field of Data Science, and then got hired at Macy's. I have been at Macy's now a year and a half, and work primarily on price optimization. This has involved learning a lot about the business of retail, but also doing some pretty standard physical chemistry techniques such as fitting data to models to extract parameters. As of the end of July, I have also been managing a newly-hired data scientist, so I am now also getting hands-on experience in leadership.
---
Eunice Ajambo 2006 (Political Science/International Relation, European Studies, Political Economy)
Alumni profile, LinkedIn profile
I currently serve as Economic Affairs Officer with the Macroeconomic Policy Division of the United Nations Economic Commission for Africa (UNECA) in Addis Ababa, Ethiopia. Here, I lead and contributes to research, policy analysis and development, including towards flagship Reports such as the biannual African Governance Report (AGR) and annual Economic Report on Africa (ERA). Our work includes interaction and consultation with African Governments, Academics and other Experts, who are sources of data, information and input for the analytical products we generate on African development.

Prior to Addis, I served at UNHQ in New York, where I researched and covered a diversity of contemporary economic and social issues, contributing to high-level policy development and providing intergovernmental support through the United Nations Department of Economic and Social Affairs (UNDESA); undertaking strategic policy analysis at the United Nations Development Programme (UNDP) contributing to the first ever Africa Region Human Development Report; planning, leading, and coordinating a field mission with the African Development Bank (AfDB) East Africa Regional Service Center.

I have also consulted, performing strategic policy and programme analysis for organizations including the Harvard China Fund, Allianz SE, AllAfrica Global Media, and the Norwegian Agency for Development Cooperation (Norad). My Africa-related work has been published in scholarly journals and online with the Michigan Journal of Political Science and Harvard Business Publishing among others. Her research work on "Public Financial Management, Macroeconomic Stability and Economic Governance Institutions" is published in "Macroeconomic Policy Framework for Africa's Structural Transformation" Carlos Lopes, Hamdok and Elhiraika (eds) Palgrave Macmillan, 2017.

In December 2015 I was granted a "Global Female Leadership Impact Award" and was inducted into the "Global Women Leaders Hall of Fame" by the Center for Economic and Leadership Development (CELD) in Dubai. In 2017, I was selected to be part of the Academic Council on the United Nations System (ACUNS). In 2018, I have been selected to participate in the UN Emerging Leaders' Experience. After Carleton, I attend a Fellowship at McGill University in Montreal Canada. I then went to Graduate school for a Master of Public Policy, at the Kennedy School of Government, Harvard University.
---
Bitsy Perlman 2006 (Economics/Physics)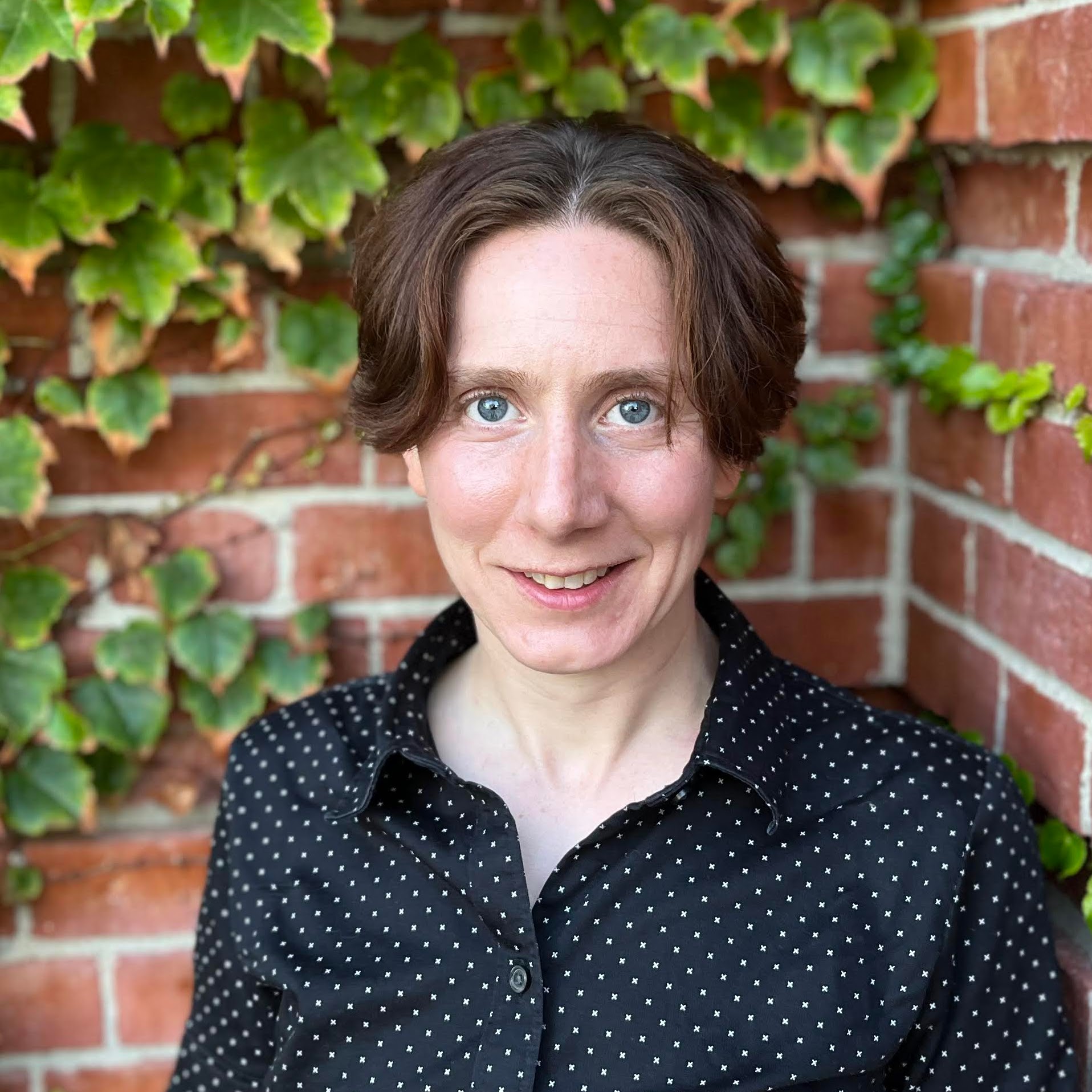 Alumni profile, LinkedIn profile
I am an Economist at the Census Bureau in the Center for Economic Studies. The members of the group are as close to end users of Census data as the Census has on staff--we support outside researchers using the micro-data, help create and improve data products, and use the micro-data for our own research. I received my PhD in Economics from Boston University in 2016, where I focused on the changing spatial distribution of economic activity in 19th-Century America. I was and am interested in how new transportation and communication technologies impact agglomerative activities and in ways we can use automated textual analysis to help us understand economic history. Before graduate school (2007-2009) I was a research assistant at the Federal Reserve Board in the Capital Markets division. I decided to pursue a PhD because I thought I would be happy doing the job that I saw the Economists around me doing. At Carleton I majored in Physics and Economics (Aikido felt like a third major), but it was clear by my junior year that I wanted to focus on Economics more than Physics as I simply thought (and think) like a social scientist. My favorite class at Carleton was Gender and Sexuality of Classical Antiquity, though there are lots of other strong contenders.

You can find more details about my research on my website: http://elisabethperlman.net/