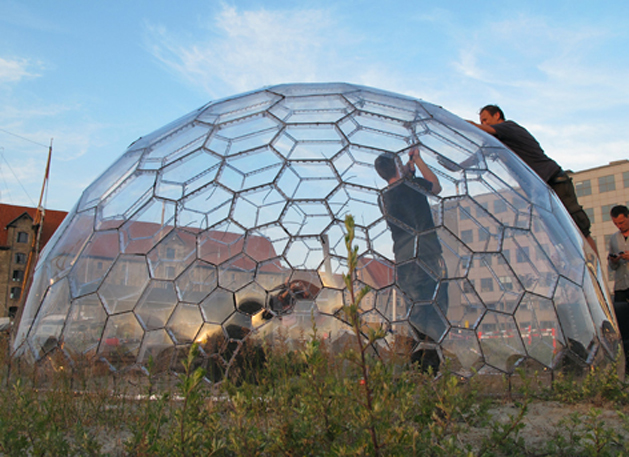 N55 is a Danish art, architecture, and design collective consisting of Ion Sørvin, Till Wolfer, and Anne Romme. Founded in 1994, the group creates objects, buildings, and environments that cause us to question the ways we use public spaces.
What are the different—even competing—functions of an urban street or a public park?
Who has the right to use these spaces or claim ownership over them?
Who constitutes "the public"?
N55 provokes consideration of these and other questions through works that encourage "the public" to use communal spaces in different, often unorthodox, ways.